Great that you are interested in our Short Courses. Every year we welcome students from all over the world. Complete registrations submitted until March 01, 2022 receive our 10% Early Bird discount on the course fees of the Summer Schools. We are looking forward to your registration!
Student's Profile
You are welcome to apply if you:
are at least 18 years old

pursue your higher education

1st/2nd year of studies completed
degree related to our program

are proficient in the English language
Required Documents
The following documents are required in English:
Your Cover Letter & Curriculum Vitae (Resume)

Your academic records (Transcript of Records)

A color photo of yourself

Additional documents to support your application (optional)

English Proficiency Test (optional)
How to apply for one of our scholarships?
If you would like to apply for a scholarship, please check our website to see if your country/university is eligible. Once you select your "Country of Residence" (which is eligible for a scholarship), our form will automatically show you at the bottom our Summer Schools which are eligible for scholarships.
Then just select the Summer Schools you would like to apply for (up to 3 at the same time) and fill in your scholarship details as required.
No more registrations possible! Registrations for next year are possible as of November 01,2022. Any questions? We are always happy to help you via email.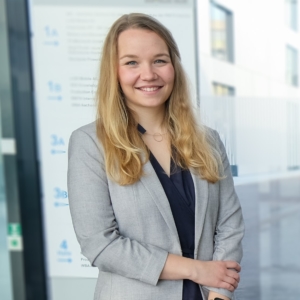 Contact
Mareike Botzet
Team Leader Short Courses
Short Term Programs
Aachen, Germany